Whitelabel your pages
AUG 2013
You could always edit the basic appearance of your entry and event pages on RiderHQ, but we've now made enhancements allowing you to go beyond adding custom graphics and changing colours - you now have extended control over the HTML and CSS of your entry and payment pages, so your web developers can make whatever changes they need to integrate your RiderHQ entry and payment pages with your website.
Not only this, but you can set up page templates at the 'account' level, which will automatically apply to all your events, then if necessary you can override them for an individual event.
Here's how to customise your pages:
First, go to 'Account settings' > 'Appearance':

Click on 'Create page template' to edit the appearance of any of your RiderHQ pages: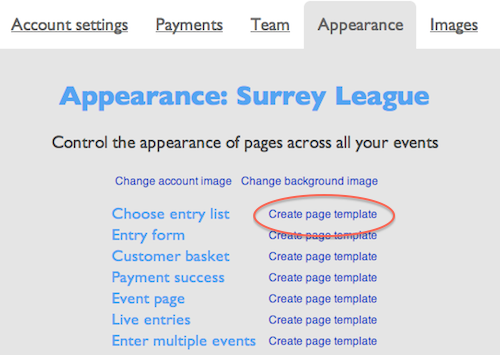 The page editor lets you include custom HTML, graphics and so on - or just drag and drop images from the right-hand panel: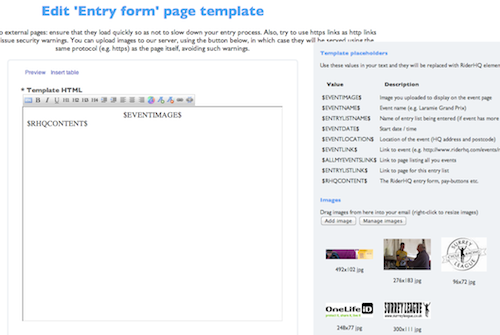 The $EVENTIMAGE$ elements are detailed on the right and will be substituted for the relevant item when the page is displayed. This means you can use one design across all your events, but still include the image belonging to the relevant event when it is displayed.
You can also control which RiderHQ elements are displayed:

And preview your handiwork before saving it:

To modify the template for a single event, go to Event Settings > Appearance - the other steps are the same as above. In this way you can have a common look for all your events but include a particular sponsor's logos on one event, or change the background colour (or whatever) as necessary.
Permissions
Finally, we added a new permission, so you can grant access to your web developers to customise your pages, without giving them access to payments, entrant data and so on: