New email editor
SEP 2013
We've completely re-built our email editor to make it easier and quicker to create good-looking colourful emails with images and clean layouts.
Here's how it looks: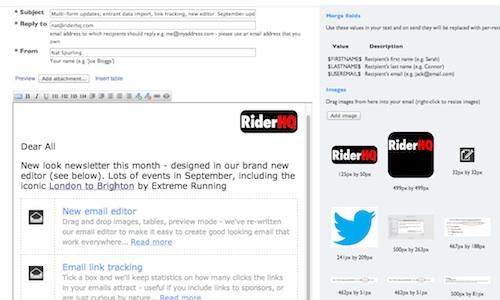 Images
On the right is the 'images palette' - upload images using the button and they'll be added to the palette. You can store your standard mastheads, pictures of your events, sponsors' logos here, and they'll remain accessible whenever you write an email.
Just drag them into the email itself wherever you want them, then right-click to adjust the size.
Tables
Often you want a clean grid-type layout, now you can insert a table:

Click that and a table will be inserted: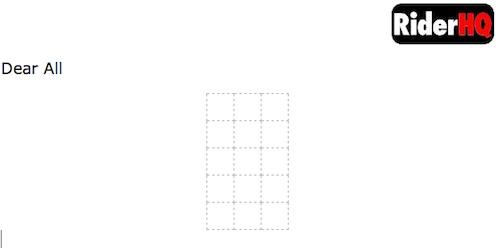 The dashed lines are just to help you see where the borders are, they won't appear in the final copy. Drag images into the cells, add text or whatever and the table will resize to accomodate them, automatically keeping its contents aligned: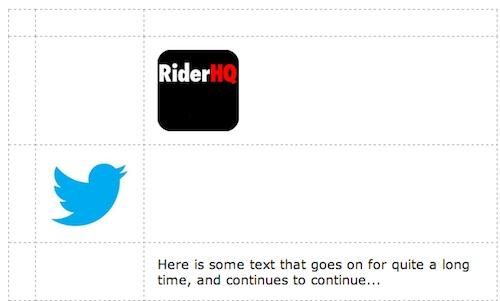 Preview
As you go along, you probably want to check how your email will look to the recipients - to do this click 'Preview':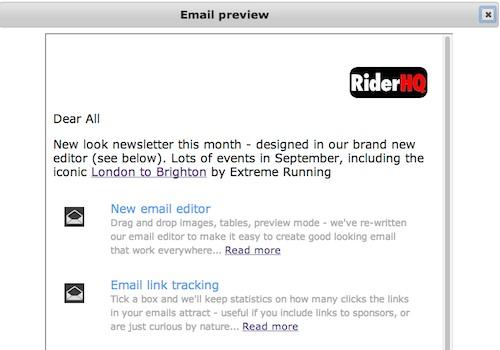 You get a quick look at what you've done without interrupting your work.
That's the end of this introduction, hope it's enough to get going!