Stripe transaction reconciliation reports
JUL 2014
Lots of our organisers use
Stripe
to process their payments - we have now built a detailed transaction / bank deposit breakdown into RiderHQ to make your accountants' lives easier.
Incidentally, you can give your accountants direct access to your financial reporting on RiderHQ so they can help themselves to the data -
here's how
First, go to your account dashboard and click the 'bank deposits' link on the left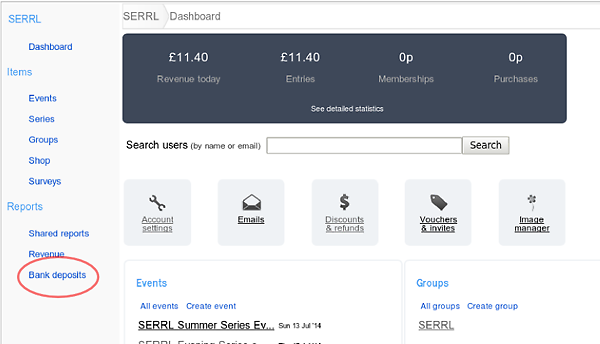 Now under 'bank payments' select a date range and tick the box next to your Stripe account (or multiple accounts)
Click the 'view detail to see the detailed report: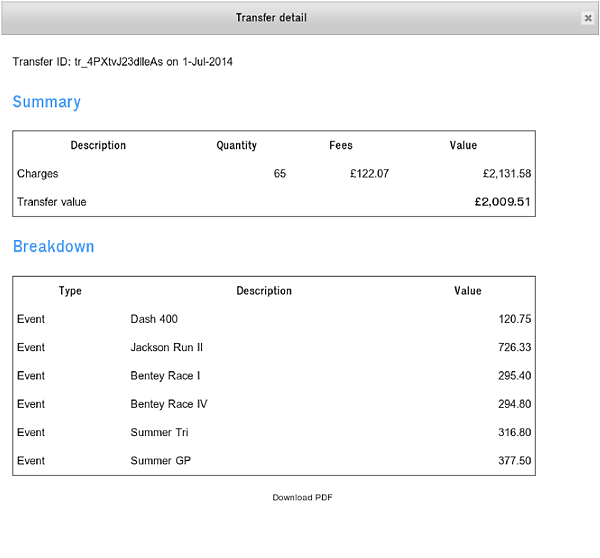 Your accountant can download a headed PDF and match up the totals with your bank statement.
PS: Did you know you can now adjust your transfer schedule for Stripe deposits (for example monthly or weekly instead of daily deposits)? This might simplify your reconciliation as there will be fewer transactions on your bank statement to review - log in to Stripe.com to do this (under settings > transfers).