How to affiliate your club to SERRL
JAN 2015

Here's the process to affiliate your club to the South East Road Race League (SERRL):
If you haven't added your club to RiderHQ do so
here
(there's no cost to do this)
Once your club is on RiderHQ, log in to and go to your club dashboard page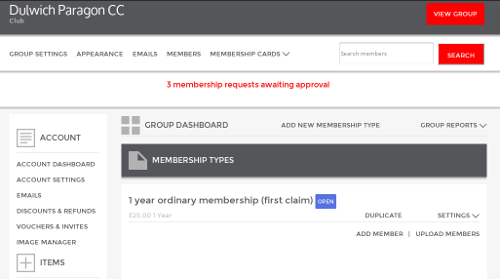 Now, scroll down to the bottom of the page and under 'Affiliate Groups' click 'Affiliate to...':

Select SERRL from the dropdown and fill in the affiliation form: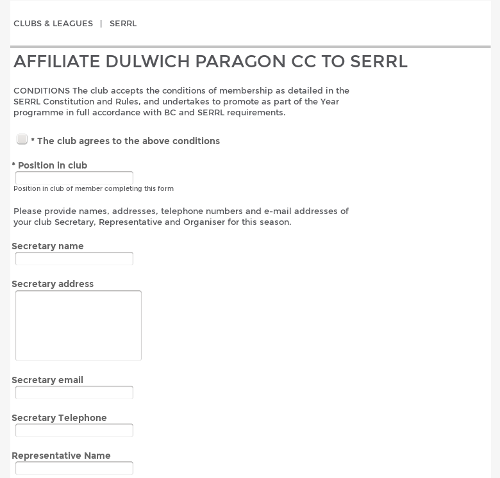 Event promotion
You must choose an event to promote, or an event to help with (send marshals, volunteers etc.). Alternatively you can pay an increased affiliation fee, if you are unable to promote an event this year:

Finally, pay the affiliation fee online and you will be affiliated immediately: your club members can now enter SERRL events up to 2 months in advance and at the discounted rate.
Contact kim-serrl@live.co.uk if you need help with which event to promote, or info@riderhq.com if you have any problems with the form.