Setting up your event on RiderHQ
NOV 2015
A quick guide to getting started with RiderHQ event management
1. List your event
List your event by clicking on any of the 'Create event' buttons on RiderHQ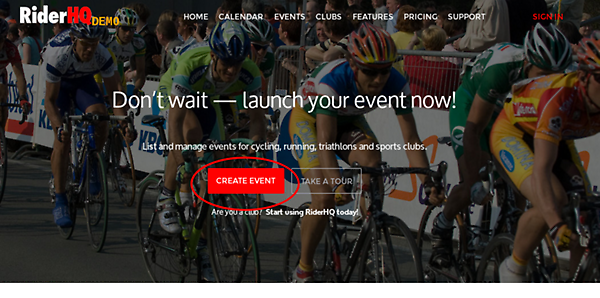 Fill in the 'new event form' - you must choose a name a date, a price (which can be zero!), and max entries, everything else is optional.
Make it a 'private' event if you're just experimenting or if you don't want it published in our calendar and event listings yet.
2. Setting up the details
After listing your event you will find yourself on the 'event dashboard'
From here you can:
- Customise your entry form ('Entry form' link)
- Upload custom images and graphics, change the look of your pages ('Appearance' link)
- Adjust entry fees and add different types of entry ('Event settings' link)
- Get 'enter' links to add to your website ('Appearance' link)
3. Your RiderHQ Account
Congratulations! You now have a RiderHQ account - whenever you log in to RiderHQ this will be listed at the top of the page. All your events and anything else you use RiderHQ to manage (such as your shop, groups etc.) will be listed under this account (you can create multiple accounts if you want)
Here is the 'account dashboard':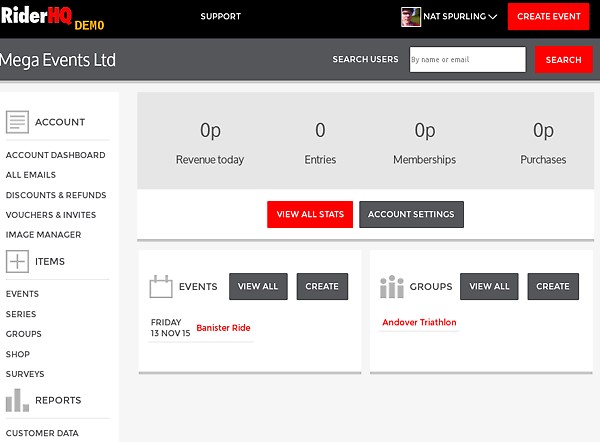 From here you can set up how you get paid (click 'Account settings'), view your account activity and access all your events, groups and your shop.
That's it! You're up and running -
contact us
if you need any help!