How to sell entry vouchers (e.g. give an event entry for Xmas)
DEC 2015
Now you can sell vouchers for entry to your events directly from RiderHQ - an easy way to let people buy an entry for someone else as a Christmas present.
Here's how to set it up.
First, create an event entry voucher: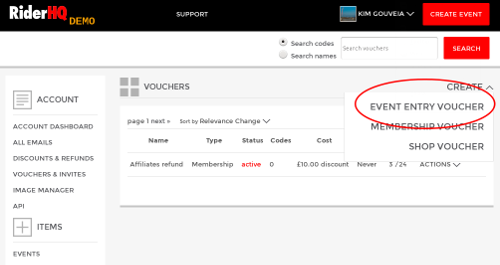 Normally you'd set this up as a 'free entry' voucher (i.e. set the discount to 100%, or the 'flat fee' to zero). Make sure the expiry date is plenty of time in the future, in order to give purchasers time to use the voucher, and add whichever events you want to include in the promotion.
The code doesn't matter too much, as we'll automatically generate a new code for each purchaser.
Step two: create a shop item:
- click on 'Shop' (create a shop if you haven't got one already)
- click on 'New item', then select 'Voucher sale shop item':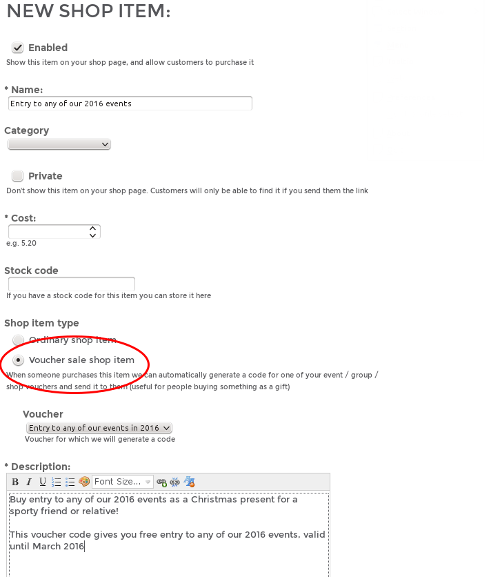 Choose the voucher you selected in Step one, upload an image and save the shop item
Now click 'view shop' to show the main shop page and either send that link to your customers, or click on the item itself and send that: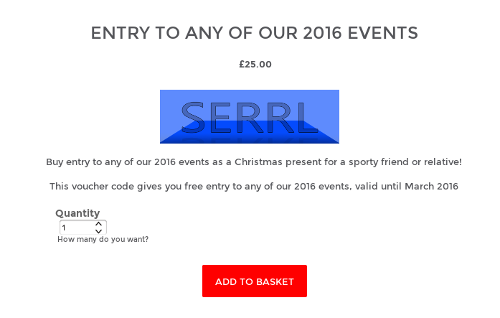 That's it! When someone buys a shop item we will automatically generate a new code and associate it with the voucher. They can send the code to their gift recipient who will use it to fill in their entry form, whenever they get around to it...