Post entry emails
MAY 2016
You can now schedule an automated email on RiderHQ to be sent to each entrant a week after they have entered your event.
This could be useful if you have some additional information you want to pass on to entrants (for example accommodation options) which you don't want to bury in the confirmation email, or if you just want to keep the excitement building ;)
Setting it up is straightforward:
From your event page, go to 'automated emails':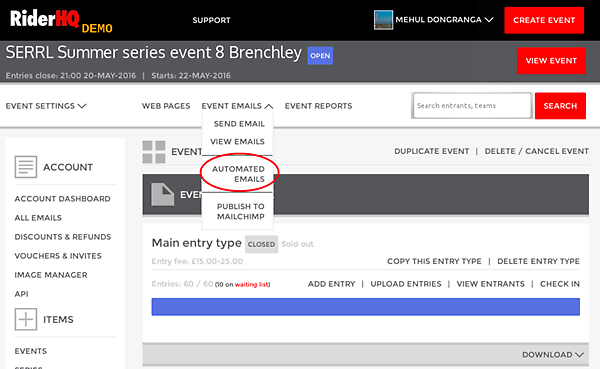 Now add a 'post enter' email: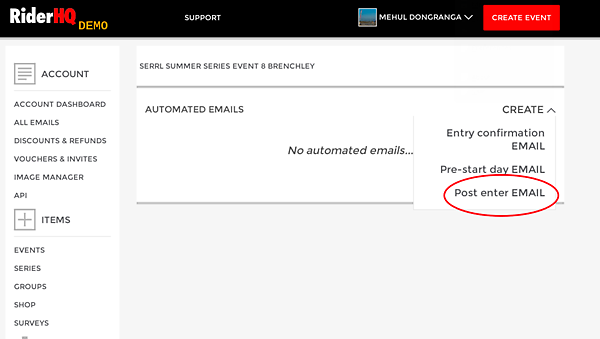 Finally, put any info, images, attachments, links etc. into your post entry email and save it.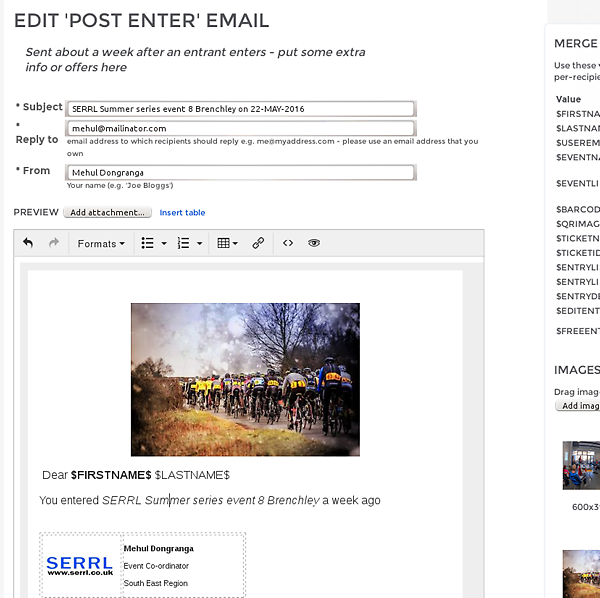 That's it, entrants will receive this email a week after entering.