Unsubscriber management
JUL 2016
When sending emails to a large number of people, inevitably some will want to unsubscribe from future emails. It's very important to make this easy and efficient, since continuing to send emails to people who don't want to receive them is both impolite and likely to make future email delivery more difficult (to all recipients, since email service providers police these things quite strictly).
We've always implemented one-click unsubscribe links for you and list management headers, and shown you unsubscriber counts and details, but now you can also manually unsubscribe recipients from your lists, either one at a time or by uploading from a spreadsheet: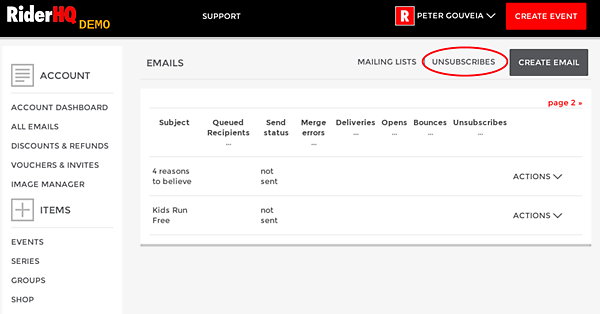 Just click the link to see unsubscribers, and use the quick links to unsubscribe an individual or to upload a spreadsheet of addresses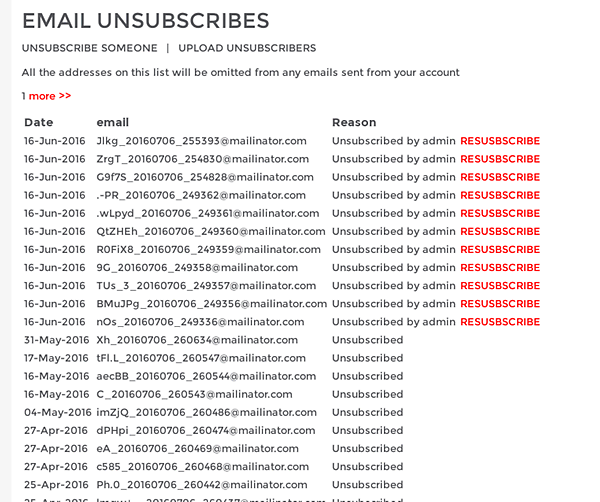 We'll make sure people you've unsubscribed don't receive any further mailings.