Club features
JAN 2017
Some of our features for triathlon, running and cycling clubs:
Email integration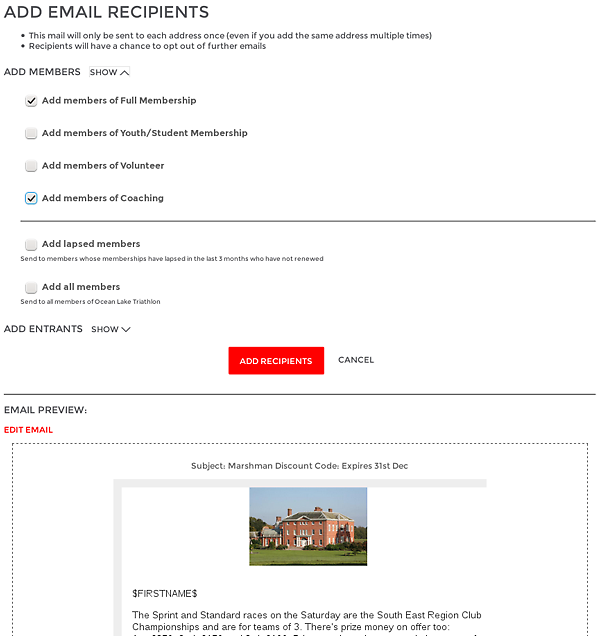 Email all or a subset of members directly from RiderHQ - tick a box for each membership type you want to include as recipients (e.g. Junior members + gold coaching members)

Generate a report and email those people (for example can create a report and filter to "all members who have joined in last year who have an outstanding balance and are juniors", then send an email to just the people who match that filter (or download a spreadsheet with those member details
Upload mailing lists: if you have a list of members from elsewhere, you can upload them as a mailing list and then include them on mailings

Merge fields

: include 'merge fields' in emails for example: name, membership number, 'edit membership' link, QR code of member and so on.
Auto anti-spam measures, de-duplication, scheduled emails, open-tracking. Similar features to dedicated mailing programmes: we only send each email to any given email address once (even if you schedule it to go multiple times), we ramp up volumes gradually to avoid triggering spam filters, and monitor ESP "feedback loops" to prevent getting marked as a spam sender.
Team management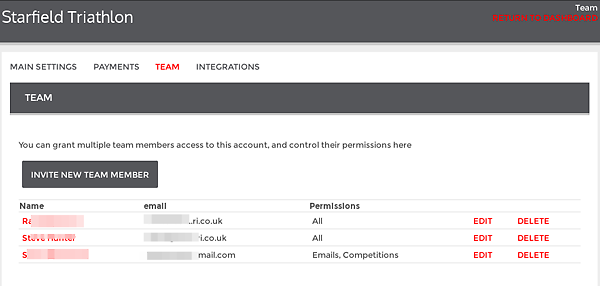 Invite new admins and control what they have access to e.g. For Club Secretatry, Kit Secretary etc.

Hand over roles to new administrators, and share the workload (e.g. who approves new members if approval is required)
Membership forms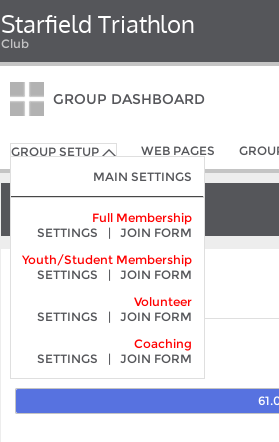 Set up membership forms with whatever questions you like, both for club memberships and training sessions (e.g. Collect PB times, preferred activities on membership forms)
Reports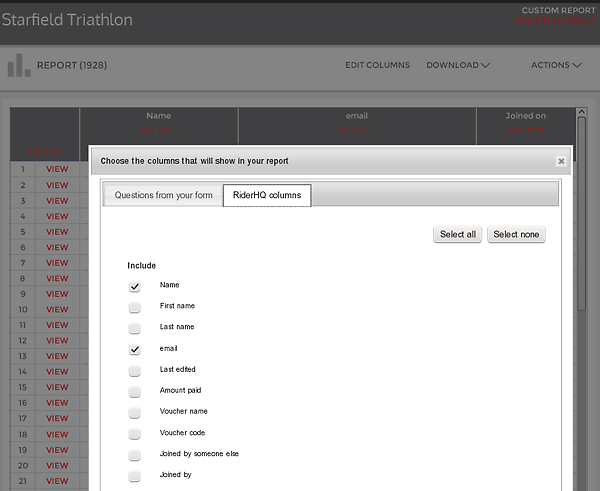 Flexible reports on all data: filter and sort by any column, include all membership details in reports

Export to PDF, CSV, XLS, built in graphing
Save and 'subscribe' to reports (i.e. get notified whenever a report's data change)
Built in demographic reports (e.g. Age, gender breakdown, live map showing postcode locations for members or event attendance)