Donorflex support
FEB 2017

Donorflex is a popuplar system for managing fundraising activies.
We were asked to add the ability to download entrant data to Donorflex compatible files directly
So we have: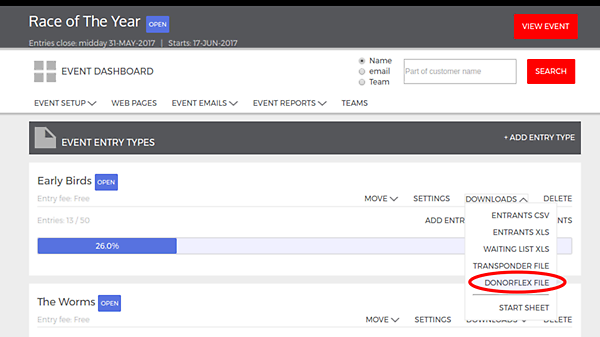 For any of your event entry types, click the 'DOWNLOADS' dropdown menu, then click on 'DONORFLEX FILE'.
Your CSV file should begin to download shortly. You should be able to open this file in any spreadsheet editor of your choice.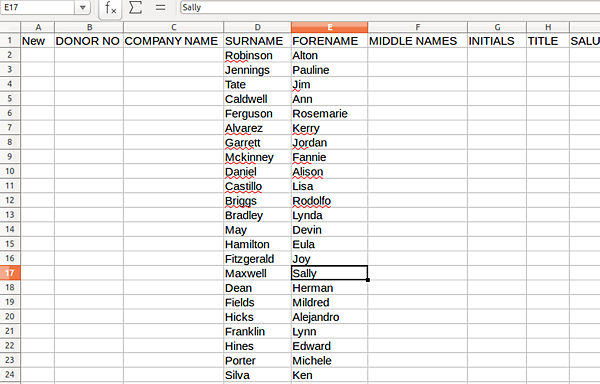 (Note: All athlete names displayed have been generated using a random name generator.)
From here you should be able to add any extra information about any athletes to the file and upload it to Donorflex.
After any changes, be sure to save your file as a .csv file.
Let us know if you need any more integrations, or anything else to help with suport your Donorflex system.