Birthday emails
FEB 2017
Sending an email to customers on their birthday is pretty common - it's a good excuse to remind them that you exist without pestering. Now you can set up an automatic 'happy birthday' type email to your customers who have entered an event or joined your group on RiderHQ.


Write whatever you want in here - maybe even give them a discount voucher as a present :)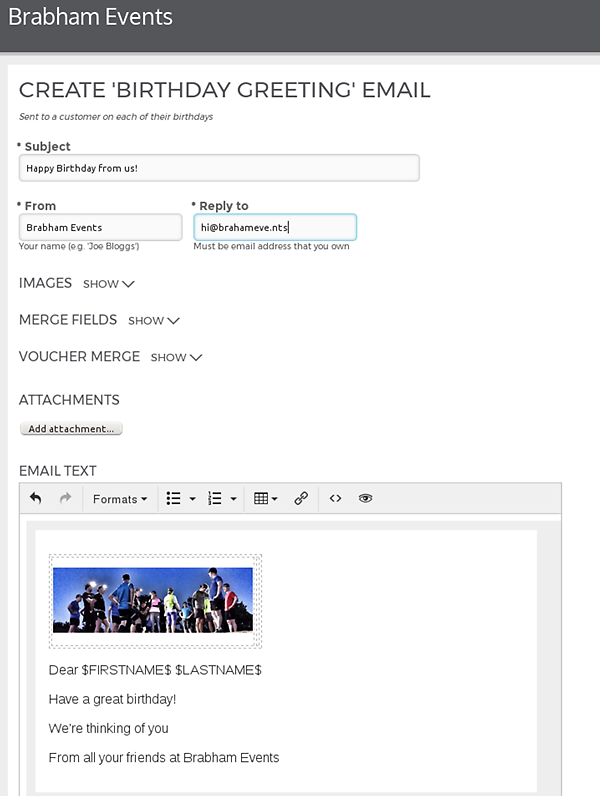 All done. Provided you have collected date or birth info form your entrants / members (you probably have, if you've used the default forms) then we'll send out your email to customers whose birthday it is (at around 10am).
Everybody's happy!
(P.S. It's remember to review your automated birthday email every so often to make sure it stays fresh)