UKA override database
NOV 2018
Since we added UKA Validation (which checks a runner's UKA number against the UKA database) we have found it very popular for UKA events, as it ensures that
Runners are in fact entitled to a UKA discount
That their club and age details are correct.
However, sometimes you need a bit more control, and occasionally a runner might have a valid license, but it's not on the UKA database yet. So we've added the ability to store club and UKA license details directly (across all your events) if you need to.
First, go to the account dashboard and select 'Manage licenses':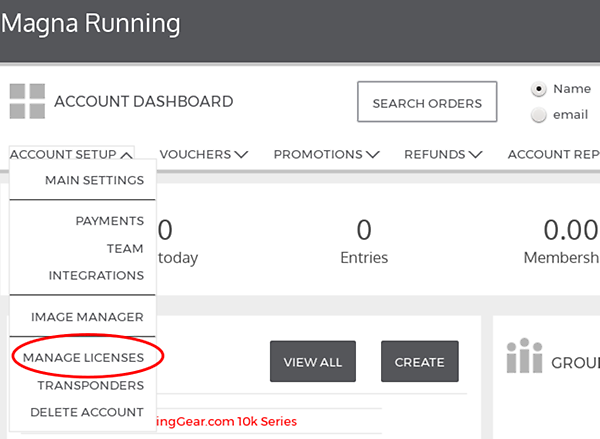 First, look up details by UKA License number, to see if there are already any overrides in place:

If you still need to override the license number, to back to 'manage licenses click 'add UKA license' and put in license details: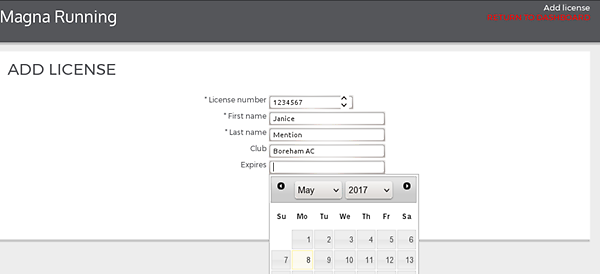 You can leave 'club' blank, in case you want to match any club that the user inputs (useful in cases where the club name might be easily mis-spelt)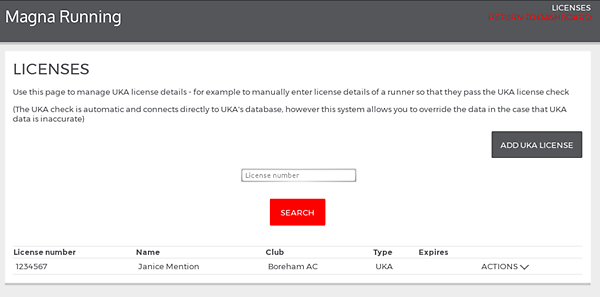 That's it - you can set up the details directly and edit/search your own 'override' database of licensed runners.
Hopefully you shouldn't need to do this for more than a handful of runners, but if you do, contact us and we'll see what we can do to help!