Organising a road race with RiderHQ
OCT 2011
I have organised the
Finsbury Park road race
for the last seven years, and after doing the first one, in 2005, I'd had enough of typing up paper entry forms. So, from 2006 on I started using the web to collect entries. That system became
RiderHQ
- by 2007 we were ready for use by other clubs, and we've been growing ever since.
Besides entries there are many other things to think about which I won't go into here, such as:
Event registration with governing body (e.g. British Cycling)

Event HQ (a local village hall near the course)
First aid (qualified first aider or ambulance to follow the race)
Police permission
Race convoy (lead vehicles, radios, flashing lights, roofboards)
Marshals (depends on the course)
Course signs and marking
Equipment: race numbers, finish line, lap board, marshals' vests and flags, race flags

Managing Entries
Some time in October 2010, I
listed the event on RiderHQ
and opened it for entries, I set it up with a single entry list having 60 spaces: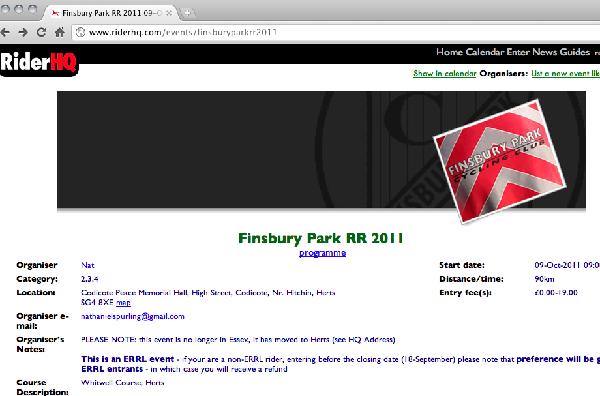 I emailed a link to
the page
to British Cycling for their calendar, and put it on various cycling forums. Over the year the race filled up and by about three weeks before the start date we had sold out.
Incidentally, this race was run under the
ERRL
rules (it's a condition of being an ERRL member club that you promote a race every year). The ERRL mandate a particular way of choosing the field should an event be over-subscribed, along the lines of giving preference to ERRL clubs over non-ERRL and then to the highest category riders up to a threshold number within each club. The algorithm changes from time to time and thankfully I didn't have to implement it this year, because we still had spaces at the 'closing date'. After that date is reached it's first come first served. Had the field been over-subscribed I would have calculated those who were eligible for a space under the ERRL rules then refunded the rest.
We also received some paper entry forms accompanied by cheques in the post - whenever I had the energy I typed these into RiderHQ so as to keep everything in one place.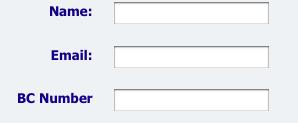 You can get quite fast at this with practise: click 'add entry' then tab through the fields and hit the return key to save (but it's no way to spend your free time).
Once the 'closing date' had arrived I uploaded a race programme, detailing the when, where, who and so on, and emailed it to all the entrants: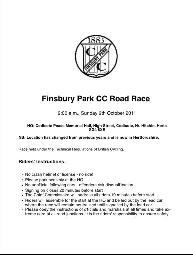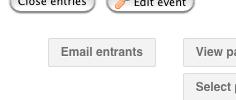 In the run up to a race, especially one at the end of the season when people are looking for last-chance points, you get lots of emails and calls from riders hoping for a space. There are also some emails from people who have places, but can no longer make it. One way to handle this is to refund the riders dropping out: at that point their space becomes available for someone else to grab it. If you want to be more sophisticated, you can add a separate, free, 'reserves' list which entrants can join, if the race is full. Then whenever you refund someone you can email the reserves, and they can fight it out amongst themselves who gets the space.
However, in our region, it's convention that once the programme is published (on the closing date), the rider list cannot be changed, refunds cannot be issued, and riders must keep their existing numbers. Anyone who asks about a space is told to turn up on the day, and if there are spaces available they can pay their fee 'on the line' and have a ride.
This system is straightforward, but inconvenient to the late entries, since they risk a wasted journey. This has personally happened to me a few times, and is pretty miserable, so I was keen to avoid it if possible, and fortunately, we have the technology: I created a second 'late entry list' (to keep it separate from the main field) alongside the 'reserves'

I sort the reserves list by 'date entered', so that anyone left in that list can take their chances on the day, and be offered a place in the order that they joined.
The night before, I close entries and print out the signing-on sheets:


The day starts out cold and wet, and with quite a few no-shows, we have plenty of spare places. About 6 riders arrive on the day, and all of them get a ride.
Incidentally, a couple of them forgot to bring cash, and the local ATM turned out to be broken, but now that mobile 'phones come with internet connections, it took a few moments to re-open entries and offer them a handset so they could pay by credit card: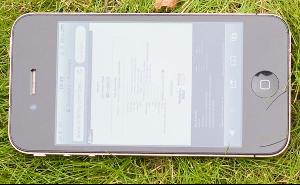 In the end, 46 riders (from 74 entries!) started and 27 finished a tough race: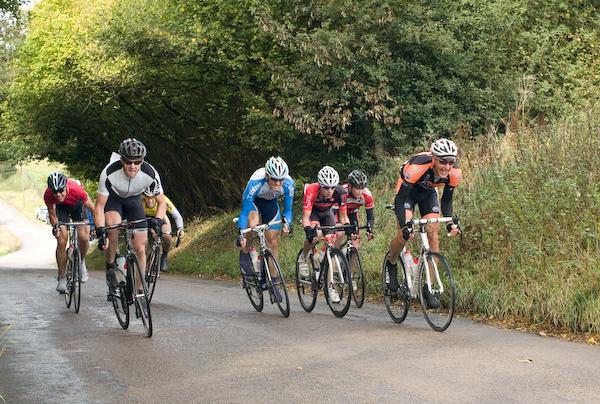 More photos and results here
. All that remains is to email the results, and thank everyone at Finsbury Park for helping out...