Bulk edit with Excel
JAN 2018
Here's a feature that you might never need, or you might use every day.
You can download your entrant or membership data to a spreadsheet programme (such as Excel), edit it in the spreadsheet and then re-upload it.
We'll work out what's changed, what's been deleted etc. and apply those changes to our database.
So if you have some complex Bib-number (or membership number) process known only to you, now you can apply it without having to edit entries one at a time.
Here's an example:
To edit entrant data, click Actions > Bulk edit entrants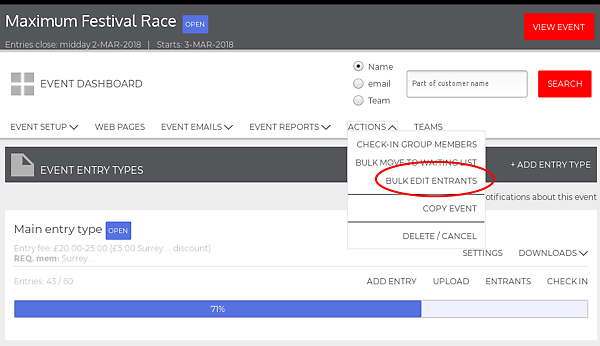 For group member data click on Bulk edit members: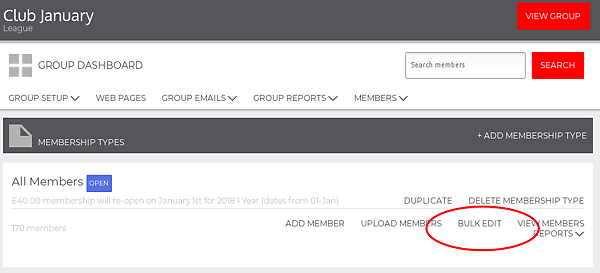 Next choose which question / type of data you want to edit: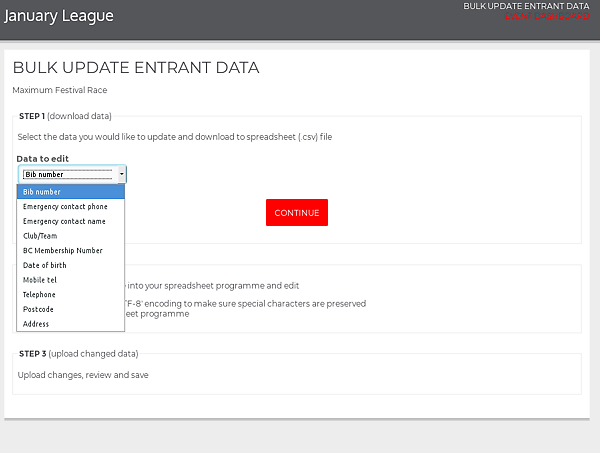 At this point you can either download a file and edit it (see below) or you can use any custom report, as long as the 'unique ID' is in column A and whatever data you have changed is in column B.
The custom report option is useful if you want to include other data in the spreadsheet (these other columns will be ignored on upload but might be helpful to provide context when you're doing your edits)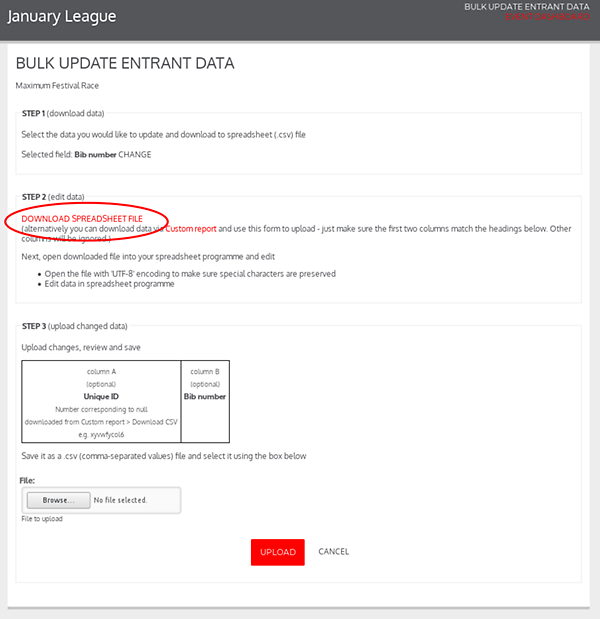 Once downloaded, edit away and when you're ready save the spreadsheet (as .CSV format)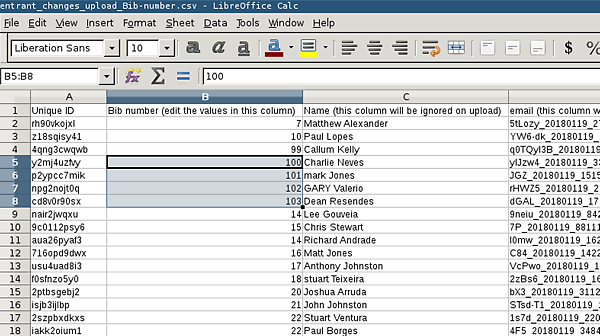 Then upload: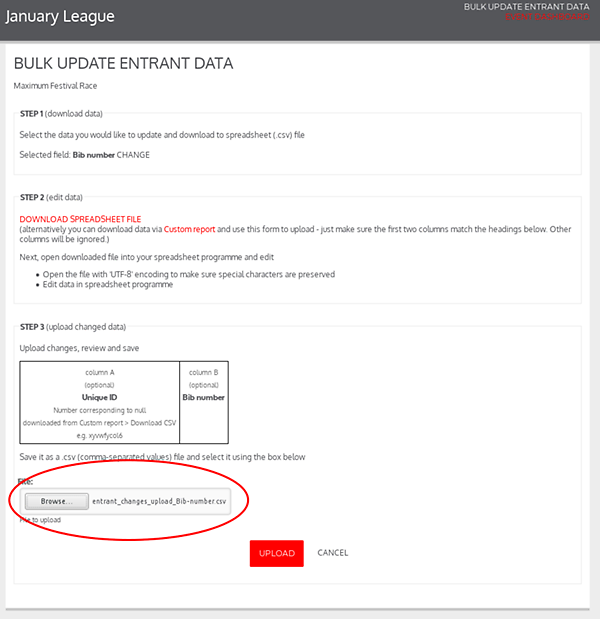 Now we do the tricky bit and work out what's changed: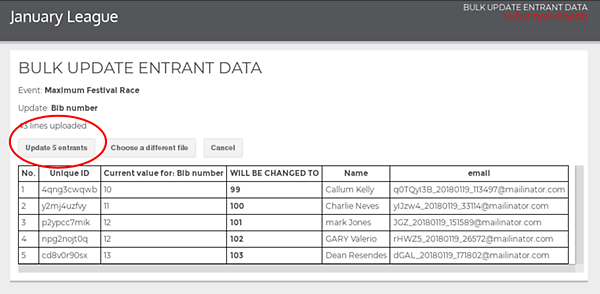 If you're happy, click 'update' and it's done!

Incidentally, this also opens the way to more complicated 'workflows' you might want to use - for example if you want to keep track of everyone to whom you've dispatched a T shirt, you could:
Add a 'T shirt dispatched' checkbox as an 'admin only' question to your entry form
Download all entrants to Excel, mark the ones from your T shirt order as 'true' in column B
Upload the spreadsheet to RiderHQ
Create a custom report with a filter to show everyone to whom a T shirt has (or hasn't) been dispatched
But there are lots of other possibiilities!