Publish to RTRT
FEB 2018
RTRT stands for "Real Time Race Tracking" it's a popular system for tracking runners, providing live statistics, maps etc. on race day.
You can now publish your entrants to your RTRT account from RiderHQ.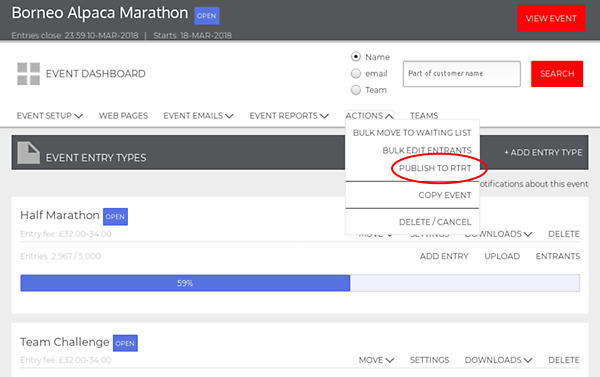 We'll look up the events you've got set up in RTRT so you can choose which one you want to publish data to
Choose which entry types you want to publish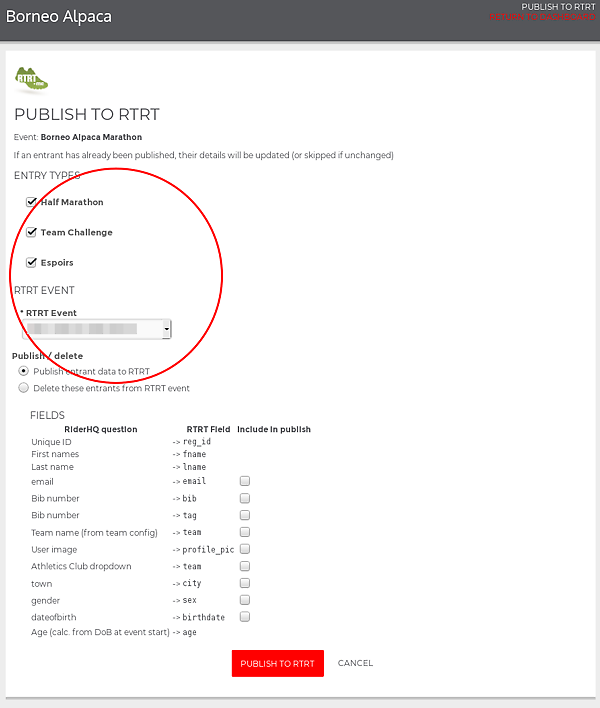 You can also choose what data to publish: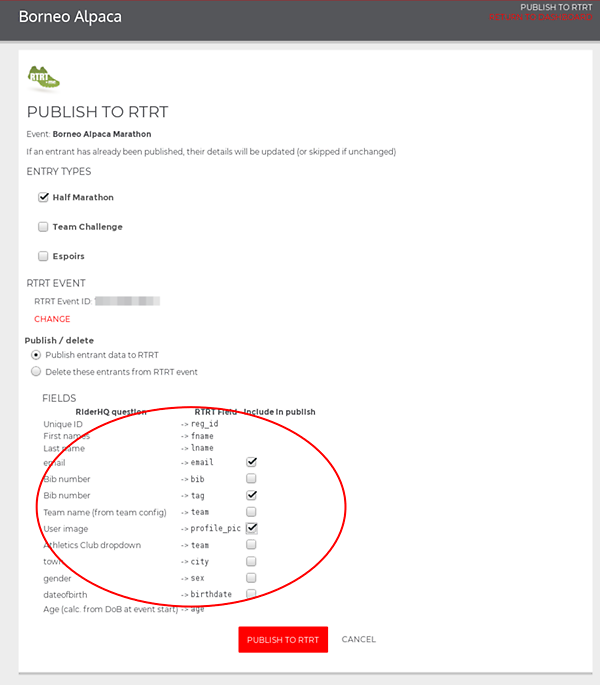 Click publish, wait a minute or so and you should be able to see the data in RTRT


You can also delete entrants from RTRT by selecting the 'delete' option instead of 'publish.
If you re-publish the same entrants, the system will just update the RTRT entrants with any changes from RiderHQ.