Transferring your entry to someone else
MAR 2018
Here's how to transfer your entry to someone else
First, log in and select 'substitute someone else'

Put in the new entrant's details, and make sure to enter their email address: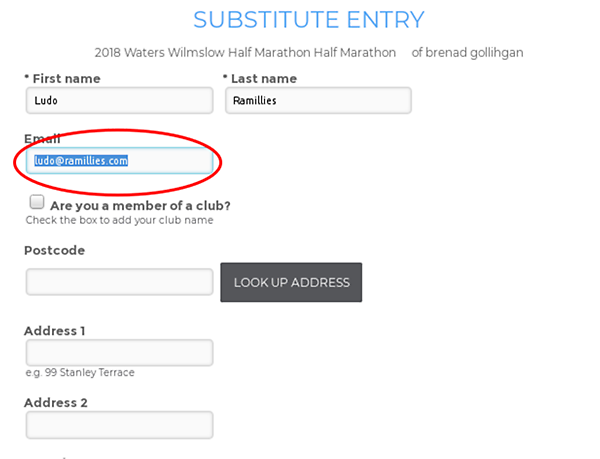 Now click the 'substitute entry' button at the bottom of the form and the entry will now be in this person's name rather than your own.
At this point you could leave the entry in their name, under your account; but if you want to transfer control of the entry to their account, just click Transfer to:

(Or you can do this at a later date via the link in the actions menu that now appers):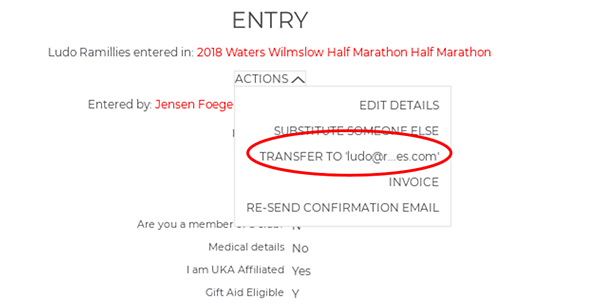 They will receive an email with a link, and once they click on it and set up an account (or log in if they already have an account) the entry will move across from their account to yours. At which point they can amend their own details etc.