Right to be forgotten
MAY 2018
We've added the ability to delete all of a customer's (old) data from RiderHQ.
First search for a user by part of their name or email from the Account Dashboard

This will show you all their entries and memberships: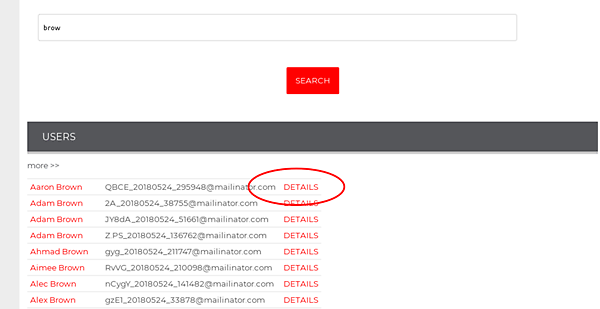 Click on details to see the data relating to these
Now, if you want to permanently delete their data we have a new 'expunge' link: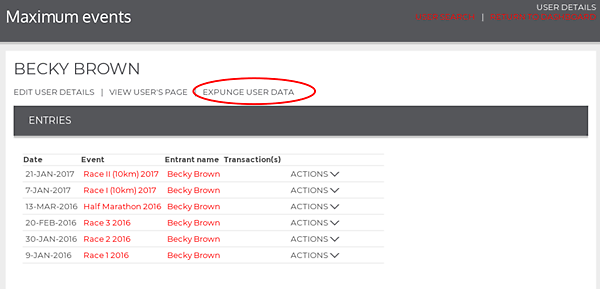 Click that and after going through the warning we'll delete all their data with the following constraints
We'll delete entrant data for events where the start date was a month or more ago
We'll delete membership data where the membership has expired
We don't delete data for future or recently-happened events as the likelihood is that you need them in order to provide your service (for example emergency contact details on the start sheet).
Likewise if someone is a current member, it is probably necessary to keep the membership data. You can expire / cancel their membership first if you need to.
Auto expire data
We also automatically remove members from the 'expired members' report 18 months after expiry, and events (and entrant data) 5 years after the start date, to ensure you no longer have to customer's personal information unless relating to activies that have finished.