Onelife ID integration
OCT 2018

Onelife ID have been providing a range of identity tags, cards and wristbands (among other products), specifically to the sports maket for many years.
We (RiderHQ) and Onelife ID have many clients in common, including the Leage of Veteran Racing Cyclists who use RiderHQ to manage their membership and Onelife ID to produce membership cards and deliver them to new members.
A number of clubs are also now using RiderHQ for membership and Onelife ID to generate membership cards or tags with member information (such as medical details, emergency contact information).
Here's how to set up Onelife ID integration with RiderHQ:
First, decide which ID product you want to issue to members (e.g. small key tag, credit-card sized membership tag, or both) - this will determine how much space you have for details.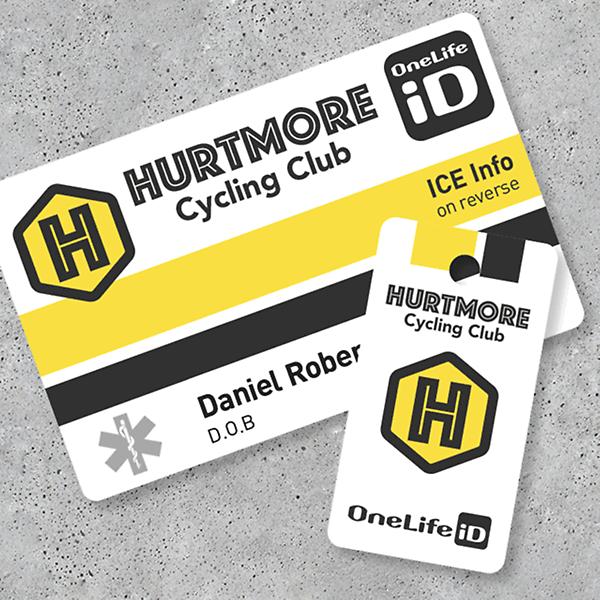 Next, decide what information you want to include on cards and make sure your RiderHQ membership form collects that information.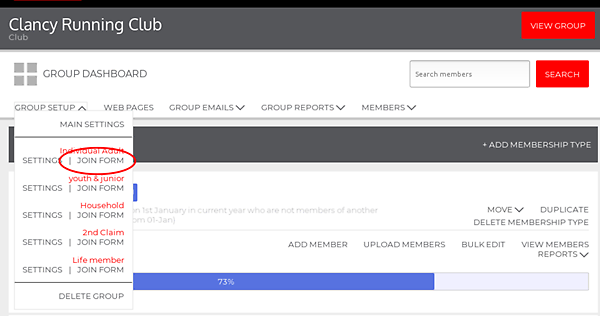 It's a good idea to split up the information you collect into separate questions, so it looks neat on the card, and members can decide what goes in which question. Use a 'text question' and make sure to limit the length to 30 characters: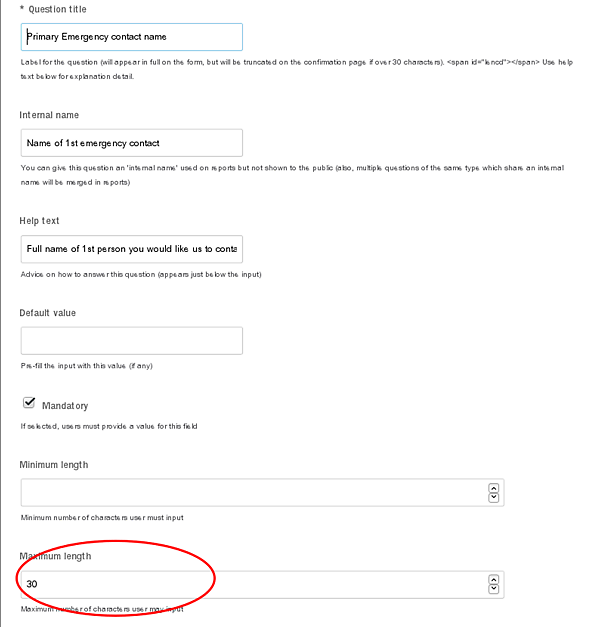 Typical card info
Personal Details: Up to 4 lines (each from a separate RiderHQ question). The first line would be member name, which RiderHQ always collects automatically. other lines could be one or more of: DoB, member number or headline medical condition.
Emergency Contacts: Up to 4 lines of emergency contacts
Medical Information: Up to 4 lines of medical information

Here's how this might look on your join form: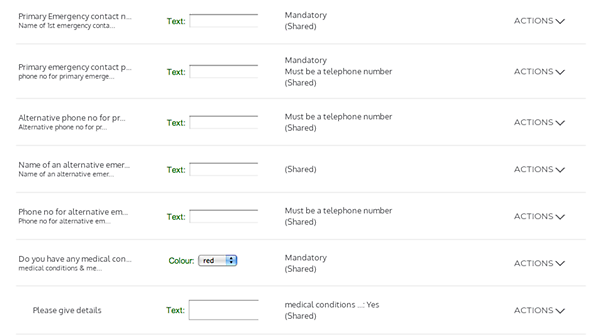 Typical key card info
Line 1 - Name (all RiderHQ members will have this)
Line 2: Emergency Contacts 1
Line 3: Emergency Contacts - line 2
Line 4: Medical information
It's up to you what you want to collect, but hopefully this will get you started. Contact info@riderhq.com or info@onelifeid.com for more detail!