Setting up a tennis knockout tournament (e.g. singles or doubles elimination)
JUL 2019
You can create a tennis knockout tournament on RiderHQ, give competitors a link to enter (and optionally pay), then generate a draw. You can set up either singles or doubles and choose between a random draw or edit the draw manually.
Here are the steps.
First, log in to RiderHQ and go to 'Series/Tournaments' from the (red) Account Menu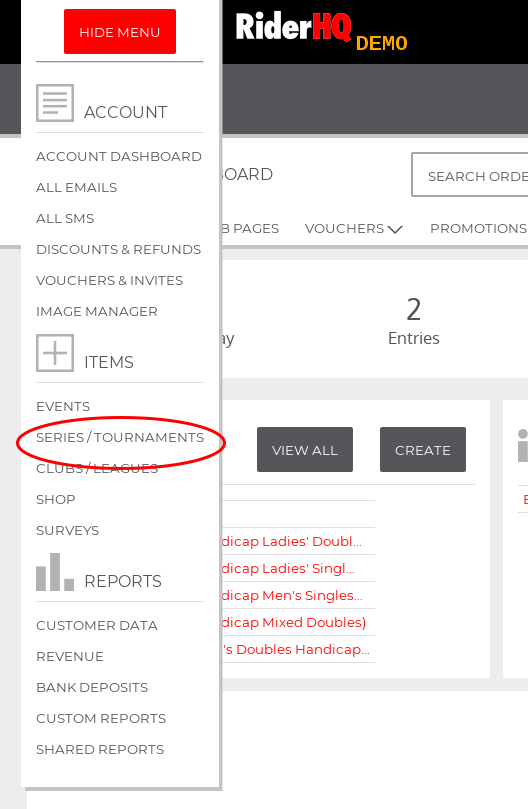 Next, click 'New tournament'

Choose the date of the final, whether singles or doubles and create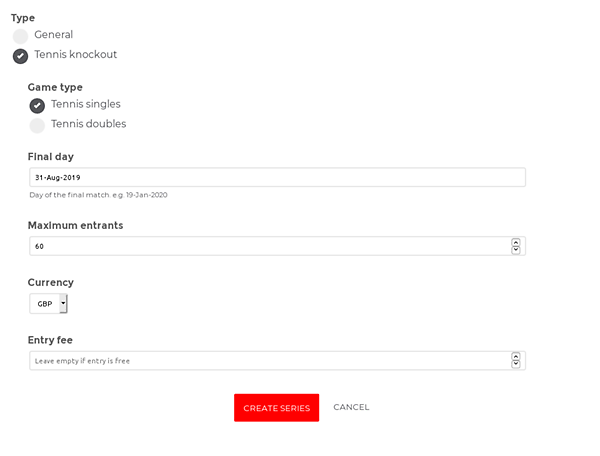 You now have a 'tournament entry' event. Publish the link (Web pages > 'enter link') so your competitors can enter online.
You can also add competitors manually (for example if they sign up via a paper form, or you already know who is competing)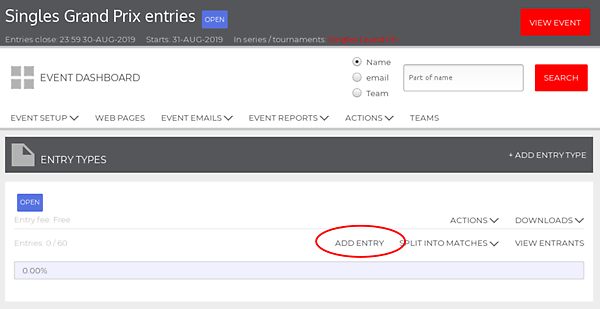 Once you have all your competitors, choose 'Split into matches' to generate the draw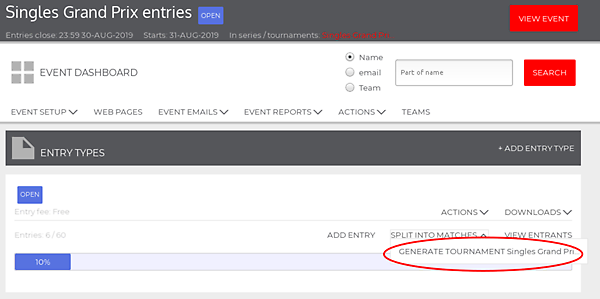 At this stage you can enter handicap and seed information for each competitor. If it is a doubles tournament you will also be asked to arrange the entrants into doubles pairings before continuing (if that hasn't been done already).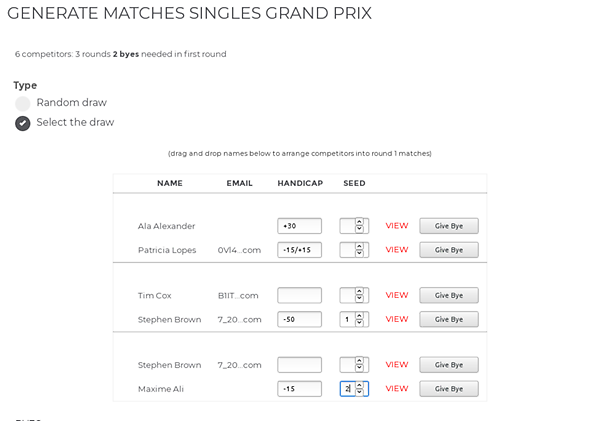 You can either choose 'random draw', or manually choose who gets a bye and which competitors face each other in round one.
Having created the draw you can view it via the series/touranment page > View Tournament > View draw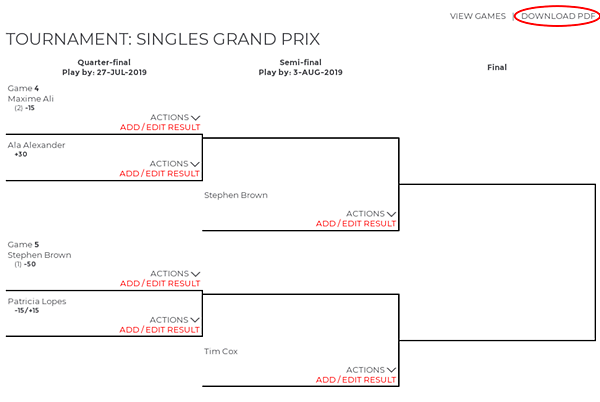 You can also move competitors about in the draw at this stage or move them between the first and second round.
Finally, you can 'undo' the draw (if for example you get a last minute new entrant), however you can only do this if not results have been entered yet: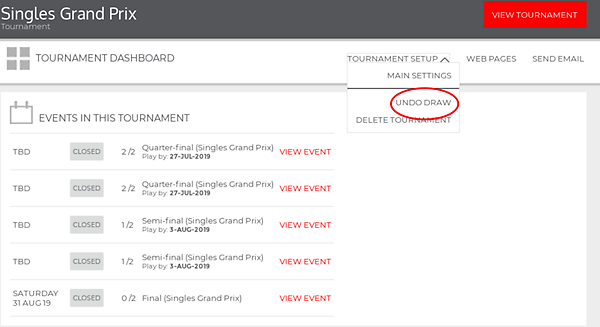 You can download a PDF of the draw for printing, and email the competitors with a link so they can view it online and enter their results online.
The system will automatically move competitors to the next round when results are entered and notify all competitors in a match when their match is ready to play.