How to list your TLI Cycling event on RiderHQ
OCT 2019
Here's a short introduction to listing your TLI Cycling event on RiderHQ.
First, fill in the 'new event form': go to RiderHQ and click 'set up my event' - or click this link: https://www.riderhq.com/newevent?type=RACE_TLICYCLING
You should see a form like this:

If you already have a RiderHQ account, log in before continuing.
Under event details, make sure 'Cycling TLI event' is selected as the 'Event type'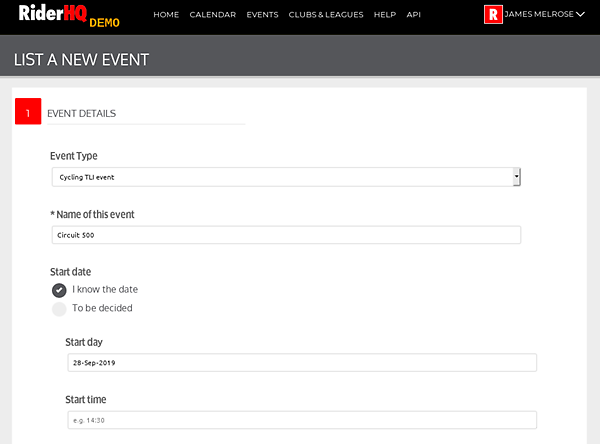 Fill in the other details such as name, start date and HQ location.
Your event will be assigned to a region based on the HQ postcode, so if possible please provide this.
Under 'max entries' put the max number of people that will be allowed to enter. If you want to allow more than the field to enter, then put a higher number (such as 100) here, then when you select the field you can refund the entrants who weren't selected. In this case it is worth putting a brief explanation of when / how you will select the field under 'Event information'
Under 'fee amount' put the total amount that we should charge the rider, including any payment processing fees.
You can leave blank any details you don't know.
Click 'List event' and you should have a new TLI Cycling event, using the standard template listed: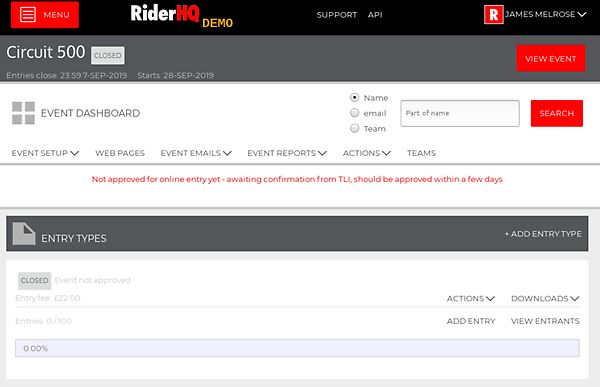 Your event will be submitted to your TLI Cycling regional co ordinator for approval. Once approved you will be notified and your event will be added to the TLI Cycling website and calendar, and will open for entries automatically when the open date is reached.
Contact us at info@riderhq.com if any questions!