Membership: zero entries report
DEC 2019
We've added a new membership report that shows any members who have not entered one of your events. This is useful for checking things like volunteering:
Suppose, as a club, you require members to volunteer to assist with two events per year.
You use RiderHQ to track helpers at volunteer events, by creating an event for each volunteering opportunity, and letting members either 'enter' an event, or 'checking them in' on the day when they help.
You now want to find all the members who haven't volunteered so far this year, so you can provide some encouragement.
To do that, run this report: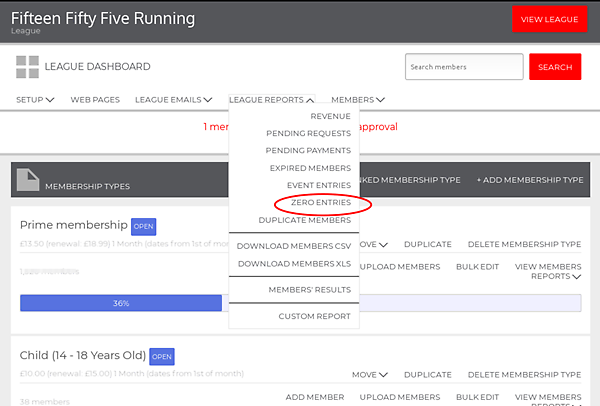 You can choose the 'event type' (e.g. just 'volunteer' events), the membership type (e.g. ignore the youth members) and choose a date range (e.g. the current year).
Download the report to a spreadsheet to see the full list (if it won't fit on the page)