Control when renewal email sent
JAN 2020
You can now choose when the 'your membership is about to expire' email is sent.
Previously, it would be automatically sent some time before a member's expiry date was reached. The amount of time would depend on how long membership lasted - 22 days before expiry for annual memberships, 12 days for demi-annual, 4 days for monthly and so on.
Now, you can leave it in automatic mode (which works as above):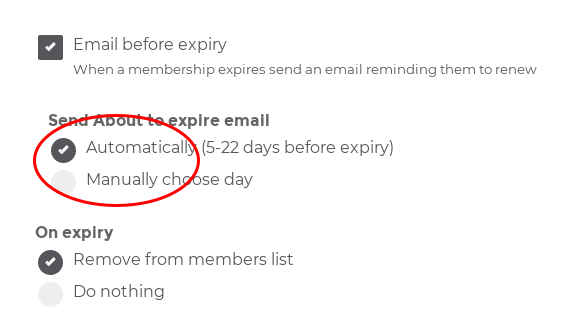 Or you can set your own number of days before expiry when the 'membership about to expire' message goes out: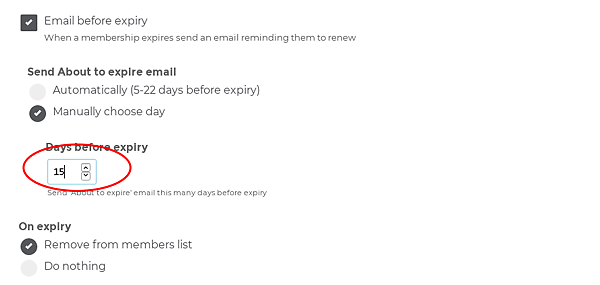 'Membership about to expire' messages are only sent once to each member for each membership period.
If the member has set up a Direct Debit mandate and auto-renewals are enabled, this is also when we will initiate the Direct Debit payment - however the payment will not be collected from the member's bank account until the expiry day.