Event team permissions
APR 2012
At the request of one of our event directors we've added the ability to set permissions on what members of your event's admin team can do. You can have as many admins as you like, but rather than granting them all full access you can now control who has access to what.
As the event owner you have control over who is invited onto the team and what their permissions are, also you have access to all areas.
To set team permissions, click the 'edit' link next to a team member: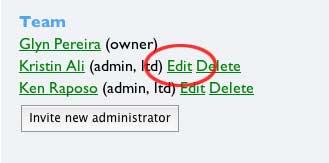 Ticking 'all permissions' means they can do anything. Otherwise you can restrict them to a limited set of permissions.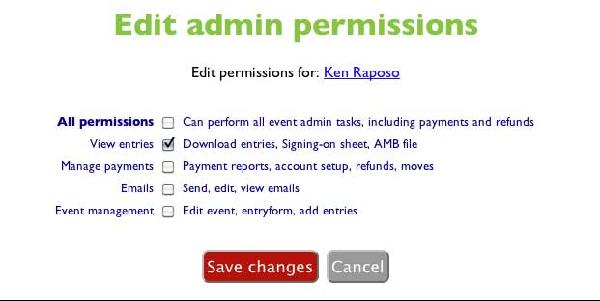 You can also invite new administrators, and set their permissions in advance - click the 'invite new administrator' button, choose a set of permissions (or 'All permissions'):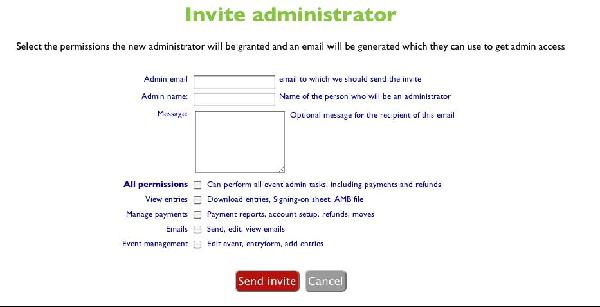 An email will be sent with a link the recipient can click on to gain admin rights to your event.