Entry form branding
MAY 2012
You can now easily brand your entry form with logos and graphics.
Our new
neutral colour scheme
is designed to blend in with your existing website, you can now enhance the look further by uploading your own graphics and logos, here's an example: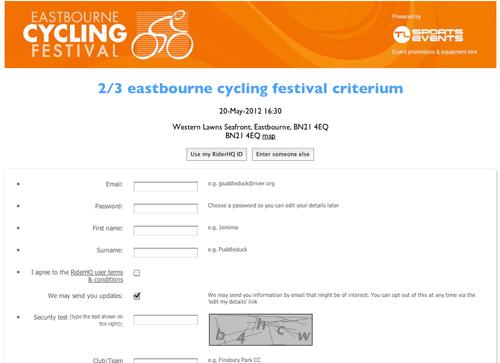 To add your own images, click 'edit entry form' on your event page: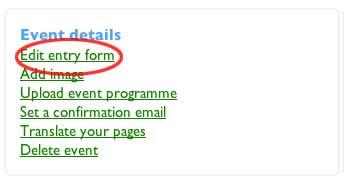 Click the 'upload banner' or 'upload footer' buttons on the entry form preview, and select the image from your computer:


That's it! You can add your logo to top and bottom of event entry forms and to your group membership forms as well.

On a technical note, because the images are hosted with us they can be served securely where necessary so your entrants won't see awkward browser warnings about 'mixed content'.