Email merge fields
JUN 2012
You can now use merge fields in your emails, for example write an email like this: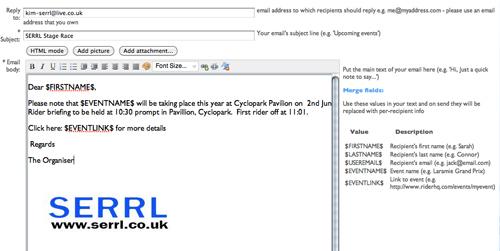 And when the email is sent $FIRSTNAME$ will be replaced with the first name of the recipient, $EVENTLINK$ with a link to your event page and $EVENTNAME$ with the name of the event.
Different kinds of emails allow different merge fields, there will be a key next to each email editing window showing the available fields, for example: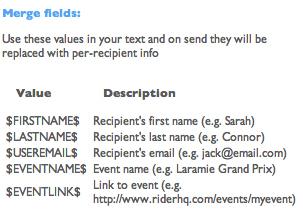 Group mails to club or league members also allow email merge fields, so you can personalise emails and include per-member or per-entrant details.
We will be adding support for more fields in the coming months,
let us know
if there's anything you'd like to see!