Finsbury Park Road Race 2012 Results
OCT 2012
The 2012 Finsbury Park RR was held on the third circuit in three years: Panshanger, near Tewin. The finish was on a long steady rise climbing to the brow of a hill into Welwyn Garden City: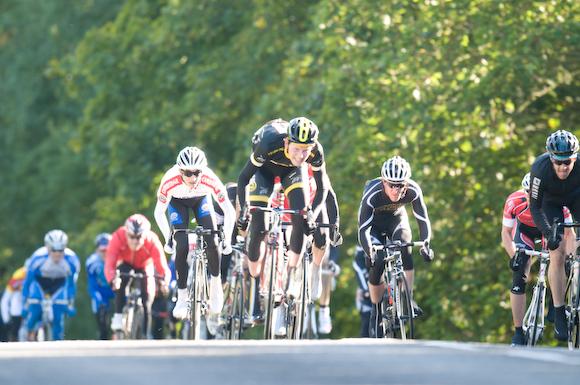 A bunch sprint of the 29 remaining riders (from 39 starters) was won by Ed Ashby (far right) with Harry Godding (centre) 2nd and Finsbury Park rider Gray Turnock third:
Ed Ashby Private Member
Harry Godding PM Racing
Gray Turnock Finsbury Park
Paul Fielding St. Ives CC
Felix Barker Cambridge CC
Lee Desborough St Ives CC
Wayne Crombie East london Velo
rob fletcher Arbis llp
Phil Holloway southend wheelers
Oliver Glackin East London Velo
Lubomir Belak Welwyn Wheelers
Rolandas S No club
Howard Lightfoot Cambridge CC
john peters cc luton
Matt Garfield Fenland Clarion CC

Frank Rawlins North Road CC
Jack Steven East London Velo
Thomas Bruno Eagle RC
Os Assem Finchley RT
jason stuart cc ashwell
Anthony Purnell Cambridge CC
Phil Dempsey Aprire Bicycles
Here is a video of the finish, kindly taken by Tom McLaren of East London Velo:
Thanks to all the helpers from Finsbury Park CC - of which there were a lot! - and particular thanks to Kevin Megan and Vince Freeley for organising the marshalling and course.
Nat Spurling
Finsbury Park CC