Groups: Membership cards
DEC 2011
You can use RiderHQ to design and print membership cards for your group (see bottom for an example of how they might look). By default this is switched off, to turn it on click 'Membership cards' on your group homepage: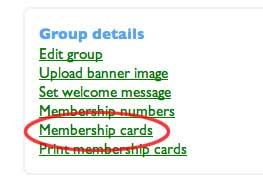 Enter in some details and choose what information from your membership form you want to appear on the card. We will automatically include name, expiry date and membership number (if membership numbers are enabled).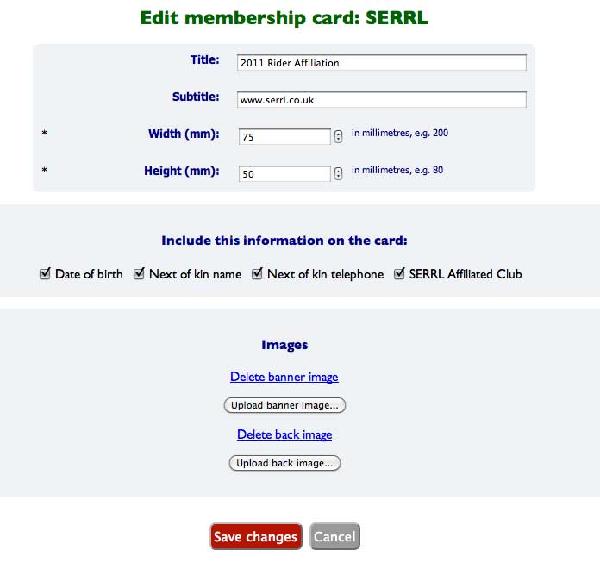 You can also upload images which are included on your card. These should be close to the dimensions of the card - one image to cover the entire back surface and a 'banner' image that should be the width of the card and about a fifth of the height, to appear on the front surface at the top.
Once you've completed your design, you can click 'print membership cards' (see top) to print out cards for each member so you can fold and laminate them. You can change the date from which this report is run, so for example, each week you might print out all the cards for members who have joined that week in one go:
You can also print out individual member's cards by clicking on the 'print card' link next to their name.